I think it's time to show some progress I'm making with the Bubbles project. As you might have seen on the AE games Facebook page, I've been real busy on the project and game mechanics change almost every hour
But by now the game mechanics seem to be final (if there ever is such a thing with a game in development
) and I have started on creating the levels for the game.
The first few levels will be easy, allowing you to get used to the game. The 1st level is the same as the 2nd one (shown below), aside that it doesn't include the chains which are introduced in the 2nd level (black lines for now - still need to work on the graphics), while the 3rd level will introduce keys and padlocks.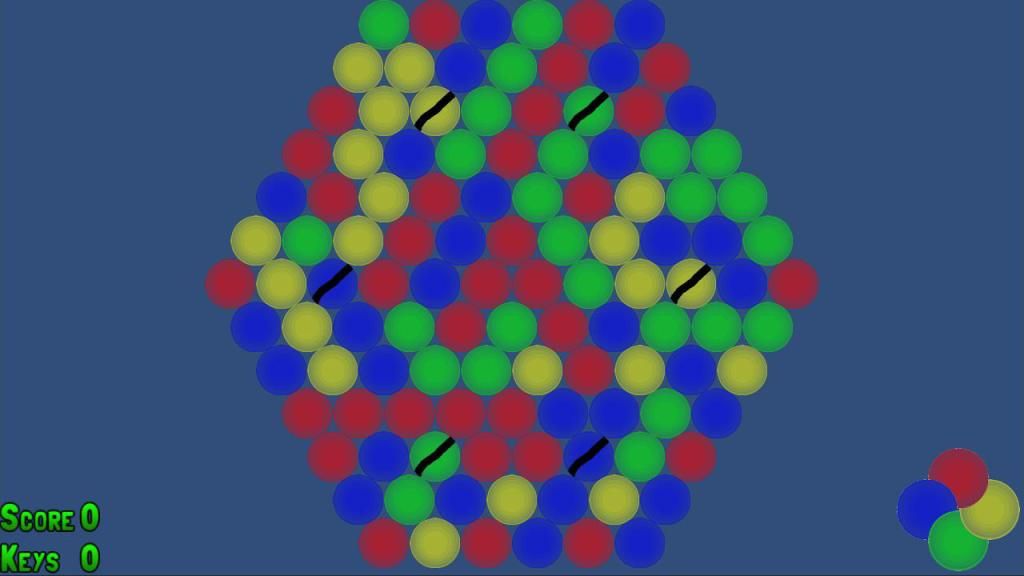 An interesting feature that I included to the game is that you can't remove chains or claim keys when the bubble you drag to it has at least 1 empty space where no bubble is attached. In the above level it would mean that you need to play a bit before you can remove the chains. Padlocks on the other hand can always be removed from the bubbles when you have a key for it.
But as I started with, game mechanics are never finished, unless the game is finished. At this moment I'm thinking to add 3 more features to the game (one which might allow you to place chains
) to make the game more challenging and fun to play.