Early this month I've said I'd be overhauling the graphics for the Bubbles project and you have already seen a sneak preview of the new graphics last week in the movie I made. And I have been busy since that as well. Now it's time to show the new key and padlock (of which I said they sucked in the movie
) and I am somewhat proud of how they're looking!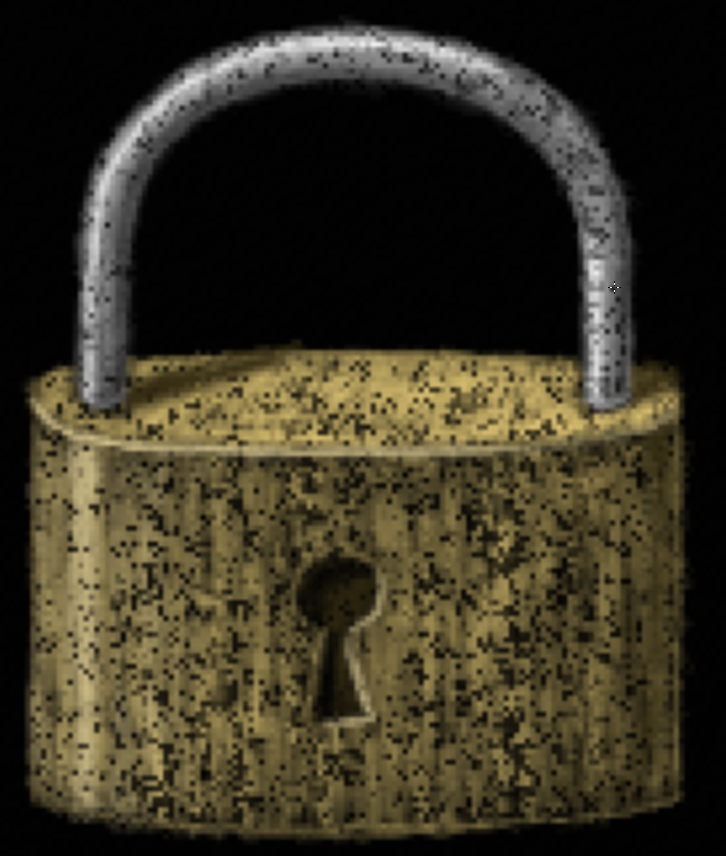 I think I need to add some extra color to the padlock itself to remove the overly huge number of black corrosion dots, but in general this is what the two are going to be like in the game. Of course, not at this size - they will be reduced a 'little' to 128x128 (little - LOL), so I'll do that first before I add the extra color to the padlock.
Now the only thing left for the main game to make art for are the bombs. I'm not worrying too much about those because they are SO EASY to make